About Us
The Howell Hardwood Flooring story
Howell is an American hardwood flooring manufacturer – in business since 1946 – dedicated to helping you find the right floor for your unique application. All our products are available in job lot quantities.
Over the past seven decades, Howell Hardwood Flooring has evolved from a cut to size plywood manufacturer to one of the country's leading manufacturers of hardwood flooring and hardwood plywood.
Across the country, people from Manhattan penthouses to University of Alabama sorority houses walk across our hardwood flooring each day. Our flooring is installed in the historic five-star Hermitage Hotel in downtown Nashville, a Ritz-Carlton hotel in Philadelphia, and even in The White House in Washington, D.C.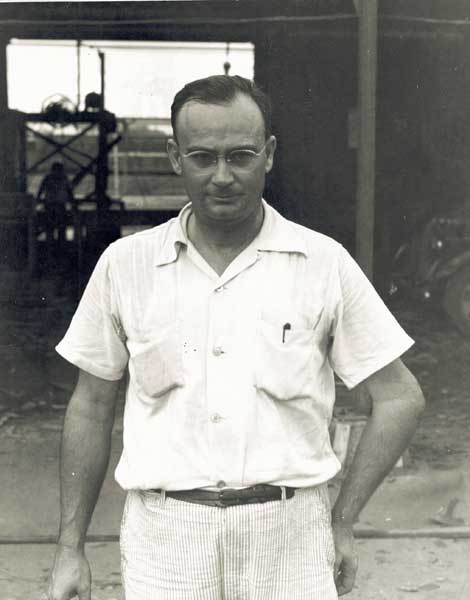 Located on a 15-acre site in Dothan, Alabama, our 35 full time employees produce nearly 5 million total feet per year of finished and unfinished flooring and plywood – enough to make a path from Southeast Alabama to New York City.
Our company was established in 1946 as Howell Plywood by Harry (Hap) Howell, Sr. He sought to capitalize on the tri-state area's Tupelo Gum trees, which were highly sought after by the U.S. furniture and cabinet industries at the time.
In the decades which followed, we supplied wood products to manufacturers which were used to build a wide variety of items across the country. This included U.S. Army footlockers, Magnavox TV consoles, sewing machine cabinets, school desks, pinball machines, ladies' purse handles, and even wooden spacers used by the U.S. Mint in separating bundles of freshly printed dollar bills.
In 1971 founder Harry Howell, Sr., passed away. His son, Harry Howell, Jr., led our company over 40 more years of growth and transition.
As the U.S. furniture and cabinet industries began to subside in the 1990s, we began to focus our efforts on one particular application – high quality hardwood flooring. Our team developed key relationships with flooring contractors in Southeast Alabama which enabled us to transition into a nationally recognized hardwood flooring company.
Harry Howell, Jr., passed away in 2015 at the age of 81. Today we continue to flourish under the third generation of leadership through company president, Harry (Clay) Howell, III.
We're proud to be a member of the National Wood Flooring Association (NWFA) and the Decorative Hardwoods Association, two national trade groups which provide key networking and resource opportunities for our company. We received a Certificate of CARB Phase 2 Compliance by the California Air Resources Board (CARB) in 2012 and received CARB-ULEF Exempt Status in 2013.
"From the very beginning in 1946, our company's story has always been one of evolution," says Clay Howell, III. "We'll continue to develop, encourage, and retain our most important resource – our people – while empowering them to grow long term business relationships with existing and new products.